Chicago, also known as "The Windy City", is the 3rd most populous city in the united states – with more than 2.7 million people living in it. The city is also home to some very iconic landmarks, such as the Willis Tower, second tallest building in America. Want to learn more? watch the following infographic made by 'Education First'.
Take a Look at the Infographic: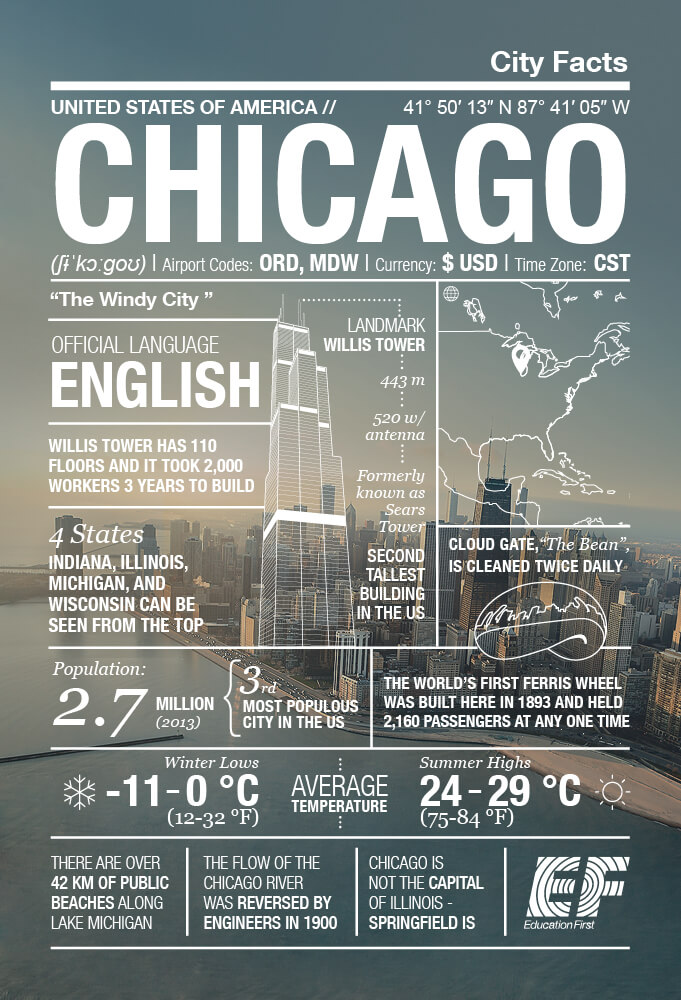 USAFIS can help you through the Green Card lottery application process. They are a company of trained employees ready to assist you. For more information click here!