After you have your interview at the U.S. Consulate or Embassy, you will be notified of the decision that has been made, which could be: 1) you are approved for the Diversity Visa, or 2) more information is required before a decision can be made, or 3) you are denied the Diversity Visa.
The experts at USAFIS can help you prepare for the visit so you will be prepared and know what to expect.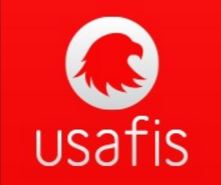 There is no guarantee that you will be approved, and therefore, the U.S. State Department warns foreign nationals not to make any permanent commitments regarding their finances. This includes resigning from your job, selling your home or other properties, or making any travel arrangements that are non-refundable until you are approved and have your immigration visas.
Once you and your family pass the interview and are approved for your U.S. Green Card, you will receive a Diversity Immigrant Visa stamped on the inside of your passport. This visa is good for up to six months from the date it is issued, and it authorizes you to enter the U.S. as a permanent resident until a specified date. These dates will be shown on the Immigrant Visa.
After you receive the Diversity Immigrant Visa, you will receive an Immigrant Packet. This packet must remain sealed until you give it to the U.S. Customs and Border Protection (CBP) officials when you first arrive in the U.S. In addition, you will be required to pay the U.S. Immigrant Fee so that you can be issued your Green Card, which is carried as an official form of identification and is proof that you are a Legal Permanent Resident of the United States.