For over 15 years, USAFIS has been helping hundreds of thousands of people around the world to participate in the U.S. Diversity Visa (DV) Lottery Program for immigration to the United States.  Approximately 10 million people participate in the DV-Lottery (also known as the Green Card Lottery) each year and around 100,000 winners are selected for the opportunity to apply for one of the 50,000 Diversity Visas issued annually. Participation in the Green Card Lottery is free and, therefore, some people wonder if USAFIS activity is legitimate, since it charges clients a fee for its services.
USAFIS was established in 2001 to help people correctly prepare and submit their applications and photos to the Green Card Lottery. Although the Green Card Lottery is free, millions of people who were eligible to take part in the Lottery have not actually participated because they made mistakes with their applications and/or photos. Thus, USAFIS was created to meet an ongoing need for professional US immigration-related services. USAFIS is not a scam, any more than is an accountant, lawyer, dentist, mechanic, plumber or anyone else who provides a paid, professional service to clients who could have otherwise tried to do something on their own for free.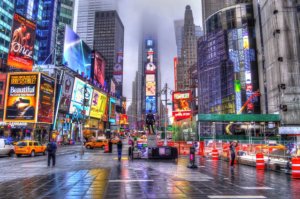 Unlike USAFIS, fake companies take money from people without providing a legitimate service. In contrast to USAFIS, scam websites often promise people that if they pay a certain amount of money, they will receive a Green Card. As opposed to a scam, USAFIS does not promise that its clients will win the DV-Lottery or be issued a Green Card. Rather, USAFIS guarantees that its clients will participate in the DV-Lottery, because their applications and photos will be prepared in advance according to the strict US government standards prior to submission to the DV-Lottery. After USAFIS registers its clients for the DV-Lottery, it provides them with their official Confirmation Number received from the US State Department. USAFIS promptly contacts its many clients who are selected as DV-Lottery winners each year, so they can begin the next step of the US immigration procedure as soon as possible. It also offers customer service in multiple languages and expert assistance from experienced US immigration lawyers.
So, is USAFIS fake? Clearly not! USAFIS provides a valuable service and many of its clients have received their Green Cards and are currently living their own "American Dream" in the USA.