If you are a lucky winner in the Green Card Lottery, your spouse and unmarried children under 21 can receive Green Cards as well. They will have the opportunity to live and work legally in the United States.
Also, a winner in the Green Card Lottery who receives a Green Card and lives in the U.S. for five years has the benefit of applying for citizenship. For help in entering the Green Card Lottery, contact USAFIS. They will assist you in every step needed to apply.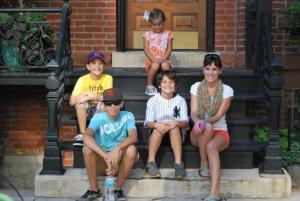 There are around 740,000 people who become naturalized citizens of the U.S. annually. By becoming a citizen, you obtain several rights. One such benefit afforded is having the privilege to vote in local, state, and federal elections.
Other benefits include receiving a passport, petitioning for family members to immigrate to the U.S., receiving citizenship for children born outside of the U.S., being eligible for federal jobs, running for an elected office, maintaining residency, and being eligible for scholarships and federal grants.
To take part in these rights and become a legal citizen of the United States, contact USAFIS for help in applying for the Green Card Lottery.
There are essential requirements for becoming a legal citizen through naturalization. You must be 18 years old, have been a US permanent resident for at least five years, be in good legal standing, have a general knowledge of US government and history, and be able to write, speak, and read basic English (there are some exceptions to this rule).
A civics examination must be passed, and the Oath of Allegiance must be taken to finalize the naturalization process. Join thousands who have become naturalized citizens by contacting USAFIS today.