Seattle is now the #1 city to find Information Technology (IT) jobs in the USA, according to data research by the job recruiting website Glassdoor.
Although the Silicon Valley (primarily San Jose and surrounding communities) in California was once the place with the most desirable tech jobs, the region has seen software-related roles decline somewhat, while other US cities have experienced an increase in IT positions. USAFIS is a private immigration service that caters to people from other countries, helping them with the immigration process to get moved to the United States.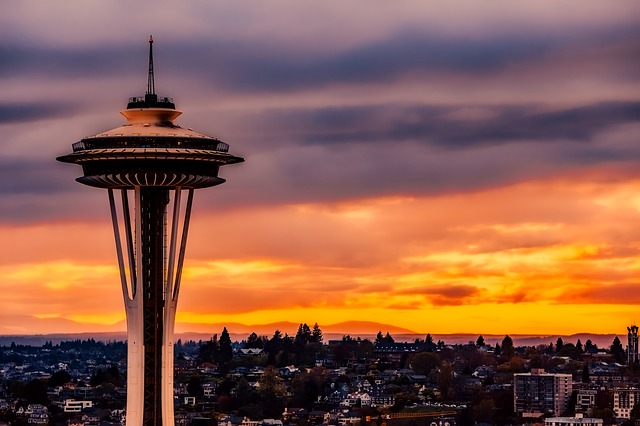 It is not that the tech sector is starting to lose jobs, states Andrew Chamberlain, the chief economist of Glassdoor. Instead, Chamberlain tells CNBC's Make It that jobs related to software engineering are the most sought after by companies. The shift from the Silicon Valley to other regions, such as Seattle, is a decision by companies to move their operations to different cities.
With a robust economy and low unemployment rate, most skilled software engineers seeking employment in the USA are in the driver's seat. Here is a list of the top three cities to find tech jobs (with Seattle leading the way), according to Chamberlain and Glassdoor. If you are interested in moving to one of these up-and-coming areas, contact USAFIS today.
Seattle, WA
Software jobs in Seattle increased by 6.7% from 2012 to 2017. As e-commerce continues to boom, so do software jobs in the retail sector. According to Chamberlain, Amazon and Walmart are the key drivers behind the growth, although Seattle is home to Microsoft.
Washington, DC
Software jobs increased by 1.3% in Washington, D.C. from 2012 to 2017. Several tech giants, including IBM, HP and Oracle are hiring in the area along with education-based companies Lexis-Nexis and Kaplan.
Detroit, MI
There was a 0.8% increase in software jobs in Detroit from 2012 to 2017. According to Chamberlain, Ford and General Motors rely more on software engineers for automation than old-style line production workers.
According to USAFIS, "There are more opportunities now for foreign nationals to find jobs in America in a variety of locations." Contact USAFIS today to find if you are eligible to live and work in the United States.