If you're thinking about finding a new job, a recent report by Glassdoor has helped to narrow down your list of places with great opportunities. USAFIS is a private immigration service that helps foreign nationals who are interested in moving to the United States through the Green Card Lottery program.

The United States job website recently released a report saying that Pittsburgh is the number one place among "25 Best Cities for Jobs in 2017." This was followed by Indianapolis, Indiana, and Kansas City, Missouri.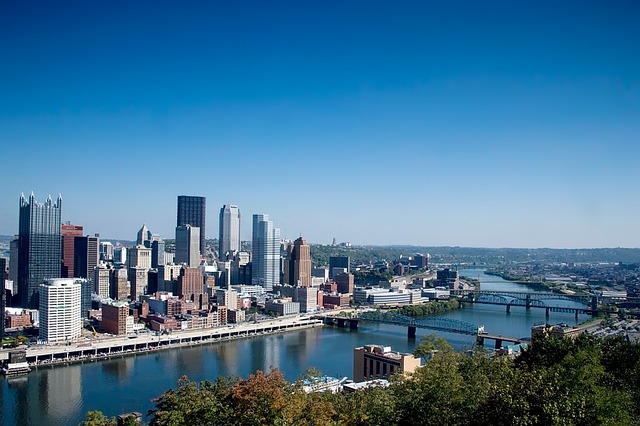 The 25 areas on the list were scattered all over the country, and included Oklahoma City, Oklahoma; San Jose, California; and Washington. There were also three Ohio cities that made the top ten. According to USAFIS, "This is the perfect time to get moved to America and take advantage of the economic growth."
Glassdoor used three factors to determine the best cities for jobs. These were job satisfaction, job opportunity, and the cost of living. Statistics were also figured into the rankings for every metro area, and those included the median base salary, popular jobs in the area, and job openings.
Glassdoor's report showed that there were 95,390 jobs open in Pittsburgh, the average salary was $44,000 per year, and the popular jobs in the area are civil engineering, project management, and registered nursing positions.
San Francisco and New York are typically financial and technology hubs, but they did not show up on this list. However, those two areas do have healthy job markets. According to Andrew Chamberlain, Glassdoor chief economist, "What this jobs report shows is that many mid-sized cities stand out for offering a great mix of a thriving job market with plenty of opportunity, paired with home affordability and being regions where employees are more satisfied in their jobs too."
The top 10 metro areas on the list are:
Pittsburgh, Pennsylvania
Indianapolis, Indiana
Kansas City, Missouri
Raleigh-Durham, North Carolina
St Louis, Missouri;
Memphis, Tennessee
Columbus, Ohio
Cincinnati, Ohio
Cleveland, Ohio
Louisville, Kentucky
Contact USAFIS today for information on how you can get moved to the United States!